Products
Semiconductors
Located at the center of one of the most advanced semiconductor fabrication hubs, MGT is offering the most advanced semiconductor component portfolio with focus on: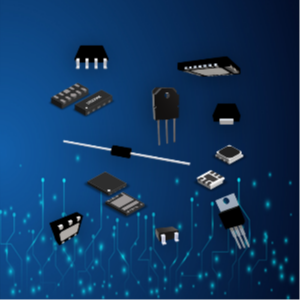 ▲ GaN FETs, 650V 230mΩ/1Ω typical RDSon, DFN8080/DFN5060 SMD package, 8x8x1.8mm/5x6x0.75mm, 3535 PLCC & TO-220AB.
▲ MGT GaN Wafer has been supporting our partners for downstream applications and packaging. We have program to co-work with partners on global basis. Our facilities are based in Taiwan.
▲ High Voltage SiC Solid Relays manufactured in class 1000 clean room facility, AEC-Q101 qualified. In-house bare die manufactured in Taiwan to ensure the highest performance among all peers. MGT High Voltage SiC Relays are ready for applications such as EV, BMS and more.
▲ Si MOSFETs, with High, Medium as well as Low Voltages MOSFETs, MGT has full range of MOSFETs to cater for various applications.
▲ SiC MOSFETs, MGT introduces the latest SiC MOSFETs aiming at High Voltage over 1200V.
▲ Diodes & Rectifiers, with full range of Diodes & Rectifiers including Zener Diodes, Bridge Rectifiers, GPP Rectifiers and many more; MGT can fulfill the requirements of all users in different sectors.
▲ TVS with in-house designed IC to cater for the latest high speed 5G applications.
For more product details please click at each individual category on the left panel.